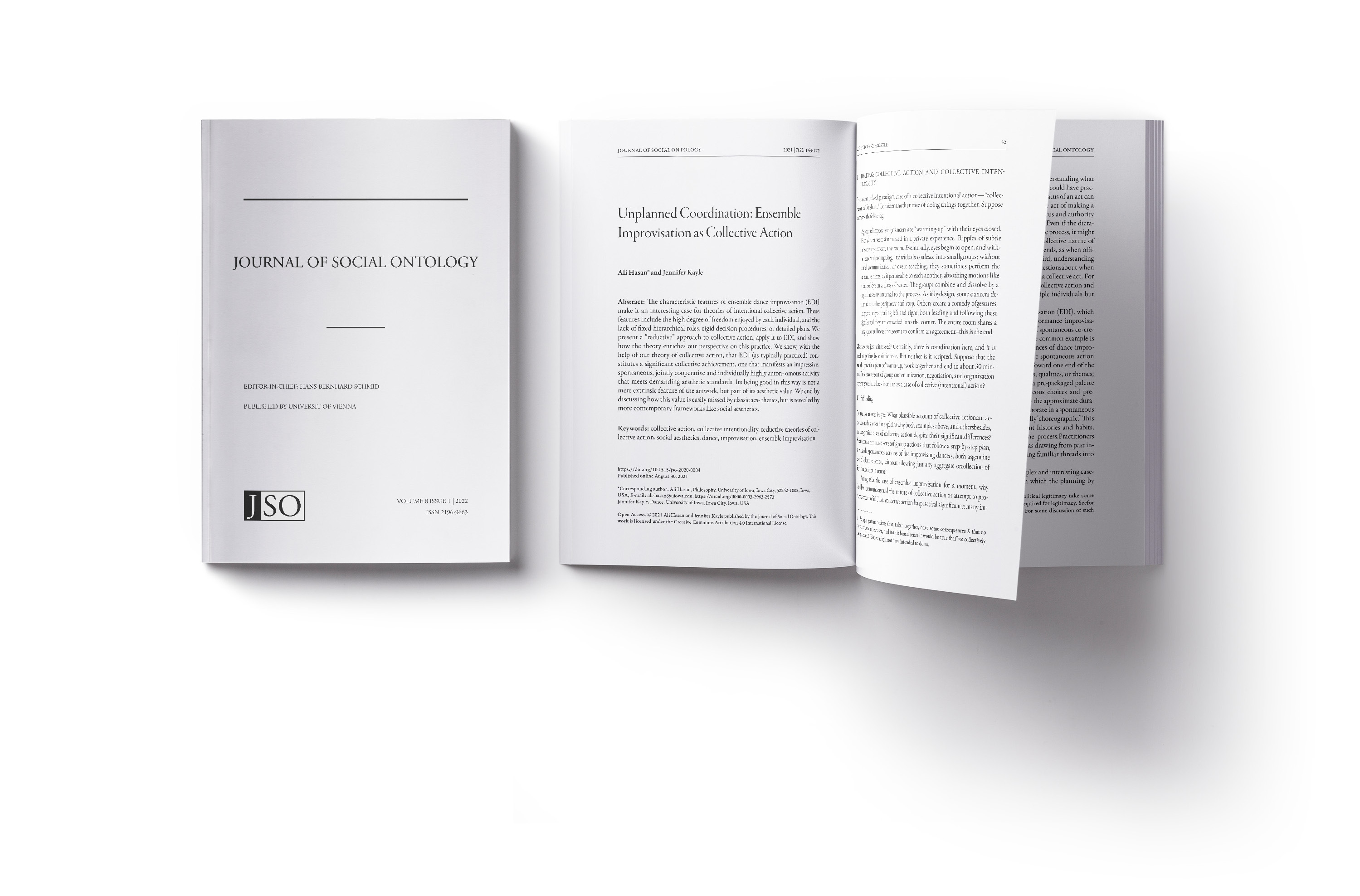 About the Journal
The Journal of Social Ontology (JSO) is an interdisciplinary journal devoted to social ontology and collective intentionality that was founded in 2015 and is published as an open access journal. It is supported by International Social Ontology Society and the University of Vienna.
The Journal of Social Ontology publishes work in social ontology broadly understood. Social ontology is about the nature and (presumed) existence of social phenomena, such as cooperation, institutions, laws, social collectives, and social categories (e.g., gender and race). Work in other areas with a clear relevance to questions of social ontology, including empirical work, is also considered within the scope of the journal.
The journal provides a forum for exchanges between scholars of diverse disciplinary and methodological backgrounds. In addition to major articles, JSO publishes shorter discussion articles and book reviews.